Who are we?
Databranding is the first Spanish speaking, Hispanic Inbound Marketing agency in Latin America. With more than 20 years of experience in media and public relations, we have experienced changes in the ever-developing world of marketing, and now use this knowledge to offer our clients "modern marketing." We have integrated into the digital world and have learned how to obtain higher return on investments, as well as how to succeed in precise-brand marketing, so that your business will grow well into the future.
History
After 25 years of working in production and post-production, the company once called Casa de Post turned into Gira 35 and enjoyed its final years flourishing in the boom of cinema commercial production. As this era came to an end, Gira 35 observed the world's fast transition into the digital age, and with this transition came clients looking to us for answers. Our clientele's constant loyalty made it possible for us to slowly transform from production house to comprehensive communications agency. Our founder, Mauricio Romero, saw something valuable in our collective experience and decided to invest in it - and us. DataBranding came out as the modern-marketing pioneer of today's omni-channel marketing industry. Today, thanks to the support of myriad digital platforms and the dedication of our team-members, we can offer essential resources to the most diverse markets in the world.
Our Team
Our team is made up of communication and marketing professionals with more than 20 years of experience in our respective fields, as well as experience in the ability of reinventing ourselves and our clients in order to keep up with today's ever-changing business world. Our unique ability to adapt and transform assures that we are always up-to-date in new communication models and social media platforms, and ultimately allows us to maneuver and develop the pioneering businesses of the future.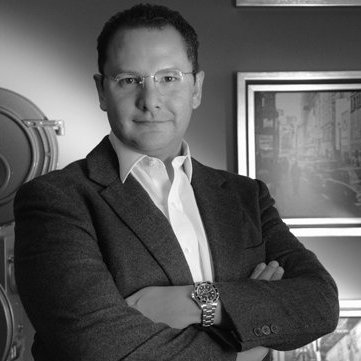 Mauricio Romero
CEO
Degree in Communications from Anahuac University. Executive MBA from IPADE Business School. Founder and director of Casa de Post, Gira 35 and Databranding.