We here share with you some advice that you should consider so the redesign of your website becomes a total success.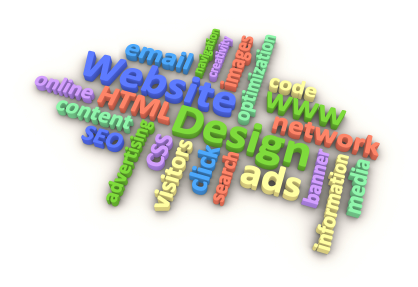 1.- Target: Get more visitors and potential clients
The reason you decided to redesign your website is because you expect to have an impact on your business and not because you are bored with the design. Therefore, you should focus on the results you want to get with this change. The goal is to have more visitors, potential customers and customers. Every decision you make should focus on improving these goals. keeping this in mind will help you focus on how you'll improve your marketing results rather than jut the design.
2.- Keep current potential clients
At the time of redesigning a web page, it's likely to happen that a negative impact on its results shows. In fact, most of the time, it has a negative impact on marketing results yet, you have a large amount of assets that you've saved on your current website. These assets help your potential customers find your website. You need to know what those assets are (great content, keywords, inbound links to individual pages, conversion tools) and protect them during the redesign so you don't lose them. I recommend you go with an expert on the matter so you don't lose the assets that you've achieved. Otherwise, it'll be as if you started a new web page again, from scratch.
3.- Design and content
Most people care more about design than they do about content. The design should be good, of course, but that doesn't mean you should focus only on this. Rather, you should prioritize the functional and practical tools (marketing and sales wise) of your site, as well as on having good quality content, as this will attract more potential customers.
4.- Content creation strategy
If you have more content, you will likely have more visitors and this will help grow your business faster. Therefore, we recommend building a strategy to continue adding more and more content to your website over time. We suggest you publish blog articles continuously, at least 3 blog posts per week.
5.- Conversion
The key to boosting the conversion rate and the number of potential customers that you get from your website over time, is to constantly improve the efficiency of your conversion tools. In other words, your landing pages must ask for the right information. If you build a static web page, you may be limiting your ability to grow fast and improve.
6.- Include Blogs, RSS and Landing Pages.
Any website built these days must include these basic elements. A blog is a great way to continuously create content and to start having a conversation with your current and potential customers. RSS allows some content of your website be linked to other sites and people, increasing the reach of your content. Landing Pages are essential to really get value from your traffic.
7.- Metrics: Visitors and potential customers
We've closed the circle. If our goal was to increase the number of visitors and conversions, then that's the metric we must follow. We recommend getting a software program that can offer statistics on the progress of your new page and let you know how many potential clients you have.