Two tools, which merge and work together, become the perfect instrument to make great decisions in times that require it.
Marketing
On one hand, we have marketing, which we can define as a procedure made up of several well thought-out steps to achieve an end, mainly commercial but also for social purposes. These steps aim to achieve better financial results, always keeping in mind the interests and needs of the consumer as an immediate goal, not those of the company itself. This where the phrase: "Give customers what they need" fits well.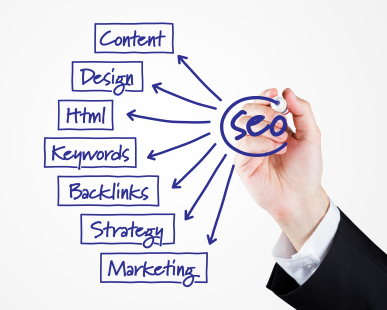 Marketing wants to meet the needs of the target market. There are different strategies and planning tools that can help us learn more about:
Which population sector could be interested in my product or service?
Once I've identified my market, how can I approach it?
Comprehensive campaigns to publicize my product or service (advertising, promotions, prices, distribution, logistics, etc.)
Results metrics and indicators
The right communication channels to use
Internet
On the other hand, we have the Internet, which is a tool that blossomed in the mid-90s as a means of communication and that has, ever since, increasingly grown, to the extent that great companies find in it a key communication channel to launch their marketing campaigns. Using this tool, companies:
Learn more about their target market
Position themselves in this market
Offer deals and promotions
Close the sale
In other words, in the past, companies used to work with different communication channels but they can now start and close their whole sales cycle using a single tool: the internet. This is what we call digital marketing.
Digital Marketing
This is how marketing and internet come together in order to meet the needs of today's world, a world in which:
Information gets offered and known instantly (live)
Speed is vital to close a sale
People's needs are solved with a click
Such a world is possible thanks to the Internet.
In a fast-paced world such as the one we live in, people look for their best buying options -those that would immediately meet their needs- from the comfort of their homes or their office desk.
Internet marketing brings together all the benefits that a customer may want, from learning more about the product or service (its operation, features, pros and cons...) to receiving interesting offers.
The benefits of internet marketing are very interesting. We can:
Learn in a quick and timely manner how many people have seen our ads or content
Segment these people by age groups or gender
Build thus, a database the will help us track our prospects so we turn them into our friends, inviting them to look for the sales offers that we've specially designed for them.
Our reality, our here and now demands quickness, great customer service and good quality. Thanks to internet marketing, we can meet all these aspects with just one tool.
Do not hesitate to contact us. DataBranding is an expert digital marketing agency that that can help you build your digital marketing campaign.