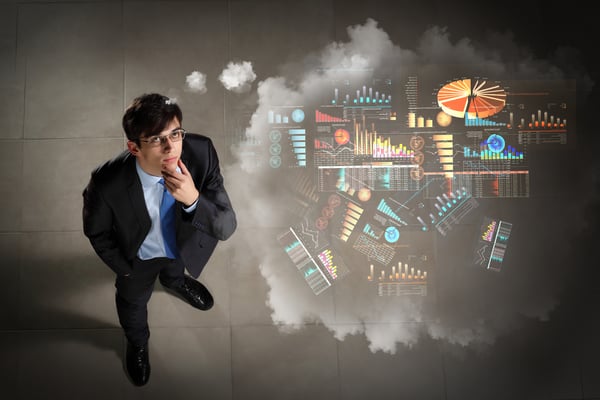 To redesign or not to redesign... that's the question!
I can't look at the company's website! It's bad, we can't upload the material that we need to have there unless we call the agency that designed it! I just don't like it! etc... Are you familiar with these complaints? We are. But what surprises us the most is that we get asked to redesign websites but not to increase online sales.

A website redesign should start with one question:

Is the company website really helping users

(new visitors, frequent visitors, prospects, clients)

finding the information

that would solve their needs?
Another question that should also be asked is:

Is the company's website really helping the sales department to close new deals

each month?
The good news is that there's a lot on content on the Internet to help you make the right decisions for a website's redesign. Yet, that's also the bad news, since there are so many suggestions and digital agencies out there, many "experts" that just graduated from college and offer content and platforms for web design, that's just hard to filter all that information in order to make the best redesign decision.
The Redesign Decision
Make sure you are not redesigning the site for the wrong reasons. Make sure that your decision isn't based on non-objective viewpoints, such as "I don't like it". What matters is to have your company open for sale 24/7, 365 days a the year.
The Right Project Scope
As I've mentioned before, a redesign may sound easy but it can also turn out to be a slow process and might not always end up with:
An increase in your company's sales
The growth of your brand facing search engines such as Google
An increase on Internet rating agencies such as Moz Rank.
(Which is what you should want)
Why not take advantage of a methodology that has proven to work by those who already walked the redesign road before you?
Main resources for the redesign of a website
Hire a Web designer.
Now, I have nothing against them but, while they may be able to create an amazing site to look at, a good website must go beyond beauty, it should help your company increase its traffic and sales.
Do it on your own.
You must rely on a team of people who not only understand the magnitude of the project, but can also execute it completely. For example, they should consider:
The platform where it will be built. Not all are as good as they seem. For example, search engines, such as Google, are not not very fond of flash
The appropriate Search Engine Optimization (SEO)
The distribution of content. It can be based on corporate blogs or eBooks.
A design that works with a system that converts visitors into customers prospects:

Call to Action (CTA) Buttons that when clicked, area followed by a
Landing Page, which will display a
Contact form that the visitor will fill-in for more information/get in touch with the company/ask a question about your product or service

Optimized images that provide information of your company both to visitors and search engines.
Hire a Digital Agency
Either hired per/consultation or per/monthly fee, an agency should be able to offer a clear vision about the planning and redesign of your website, as well as of its progress in order to also design goals, objectives and reference points.
You will of course have to check the services and commitments that the agency asumes. Remember, you can redesign a website:
In terms of its looks only
To help you increase the ROI that company has made on it
They are definitely not the same thing.
As you can see, it's not a decision that you should take lightly...