After a long battle, the marketing team has managed to bring potential clients, prospects. What should you do with them?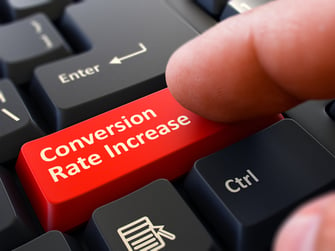 Evaluation and segmentation
Today we have enough data that platforms such as Hubspot (Marketing automation) provide in order to apply Business Intelligence in companies. With this, we can pre-analyze prospects to segment and qualify them before passing them to the sales department. This has become a key activity for the marketing team. The "shotgun marketing" has been left behind, yes, the one that was carried out without a plan or analysis.
With this evaluation, we are able to check if a prospect is really an ideal customer and if he's really ready to buy. In other words, a company can value if a customer is a fit, that is, if our product or service really meets his needs. This helps when classifying our customers as MQL (marketing qualified leads). If they aren't ready to be classified as such, then we can continue working with campaigns to educate them in order to help them take the next step (or to finally discard them as prospects). A segmentation can be done without this evaluation, of course, but all the prospects will be held at the same level and a timely and personalized attention won't be given to them, so if a prospect needs immediate attention from a salesperson, he might not receive it on time and thus, a client will be lost.
Segmentation is the process with which we place clients in the right place or, to use and Inbound Marketing term, according to their buyer persona. This classification allows us to provide each buyer the with specific content (previously designed by the marketing area) that will help him to move towards the end of the marketing funnel. Companies and institutions that already use a marketing automation platform such as HubSpot, get this job done automatically for them. This automation gets done based on the buyer persona profiles which were previously elaborated by your teams so, whenever a client answers a simple question on a form, they classify themselves.
This is why you must develop a whole strategy beforehand - or as we usually call it in DataBranding: a Game Plan - from which you can get things started move forward to the tactical part. In a Game-Plan we define:
Goals
Buyer personas
A buyer journey for each kind of persona
An editorial calendar
The contents to create
Even the language that we'll use with each persona
When a prospect has been evaluated as an MQL, it's time to pass it on to the sales team.
What is a prospect ready for sale?
It's our ideal client; one that is a good fit for your company's services or products and who shows a high level of interest. In addition, your times must also be a fit. For example, when you are trying to sell a car and a customer who seems to be a an ideal customer shows up but he won't buy the car until he receives his annual bonus from the company he works at, then he isn't quite a fit.
In the digital sales courses that we at DataBranding give, we use a simple table that measures, on one side, the "y" axis, the customer's interest and on the other, the "x" axis, its fit.
Which results in the following 4 areas:
Avoid it: Low interest and low fit
Work on his interest: High fit, low interest
Order-taking: High interest, low fit
Give an immediate follow-up: High fit and high interest
These basic marketing and sales processes should be integrated into the daily work of each team (sales and marketing) in order to have them both collaborate with the general revenue process and to make this process a measurable and scalable one.
If you want to learn more about Inbound Marketing, don't hesitate to contact us. We are happy to offer our consultancy services to you in order to give an answer to all your questions.