Today, if a company doesn't have web presence, it doesn't exist. Making room for ourselves on the web isn't easy, to position our brand, we need a good strategy.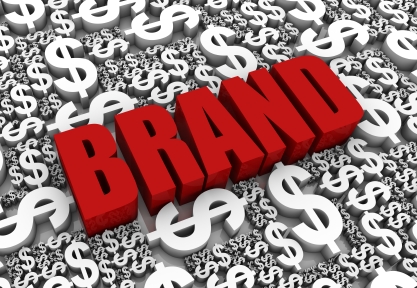 It's important to know well the segmentation structure of the market that we want to target, so we can focus our branding efforts, that is, to know towards which segments we want to aim our efforts.
Some issues that must be taken into account are:
Novelty, when entering the web visitors should find something innovative. As if it always were new business, from the design of our website, to the banners and signature. We do this with the intention of enhancing our brand.
Interactive, must be fully interactive to succeed.
Name, it's recommended to have a short, pronounceable, personalized, strong name, which must be related to the brand.
Advertising, advertising outside the web must also be done.
Globalization, we can reach anywhere in the world with internet, there are no borders, our brand can go international.
Prices and costs, if our brand wants to be known for its good prices, we should know how to convey the correct message and image to the customer.
Customer service, from the moment the client shows a minimum interest in any of our products, until we close the sale, he must receive the best service and maximum attention to details.
Social networks have grown a lot in recent years. Companies use channels such as Facebook, Twitter, Instagram, Pinterest, Blogs, Ebooks, etc. to have interaction with their customers and thus, be present.
To ensure that customers have an interest in our social networks, it's important that we do some research on our audience, so we can know towards which public we are directing our efforts. The messages emitted by the company will have to be the same in all channels. We should identify those issues that would be of importance to the public and as well as which should be vetoed from our channels. Keep in mind that the next step may that the public gets interested in our products and thus, end up buying from us. We should constantly provide feedback to the followers of our brand or products.
In short, in order to position our brand on the web, it's important to have a good online strategy. Therefore, it's important that before attempting to position our brand on the Web, we make a some research on our web's competitors so we can innovate and be prepared to respond to customers, specially to those who don't like our brand, are unhappy with it or simply want to attack it.