Are you considering internet marketing as an option for your company? Excellent! There's no better tool these days for potential customers who surf on the web to know the different options that they have, be it a brand, product or service.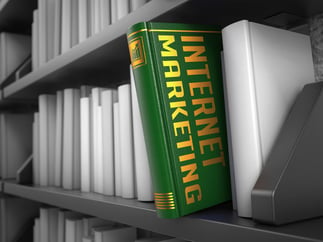 Before buying anything, most of us first look for information about it online. It's at this moment when a brand or company has a chance to be seen as one of our best options to consider. How does a company make it there? By applying a whole Attraction Marketing strategy that articulates the different digital tools that there are, to target them all towards one same goal, the one set in the sales plan.
Now, before designing a whole strategy, we must first identify the two kinds of clients that agencies have for this kind of marketing, since each one will require different tools and roads to follow.
2 Kinds of clients
B2B- Business to Business
As the name implies, it's when a business (Business 1) is a provider/offers services to another business (Business 2). In other words, the final customer (person) never gets in touch with Business 1 and Business 2 is the one who served as an intermediary for the sale.
For example, a candy brand that distributes its products to supermarkets, not to final consumers. It's a business (candy) that sells to another business (supermarket).
Here the marketing strategy requires a great effort that articulates several digital tools and definitely, it's advisable to hire the service of an agency, since you have to design and start running a whole marketing and sales plan that, based on the design and strategic publication of content, positions your business well before other companies.
It's a big job but, with the professional support of experts, it can be achieved. Basically, all the services * that are mentioned in the following section (B2C) should be used. A B2C can hire one or a couple of these services while a B2B is recommended to hire all of them.
B2C- Business to Consumer
It's when a business directly sells its product to the final client. It also requires a lot of effort in terms of digital marketing, but it'll be different. These companies may use the internet to sell their product or service directly to their customers and may also use them as a marketing strategy.
While the support of experts is always recommended, it may not be necessary to hire the whole sales and marketing package that an agency may offer, but smaller services. These companies may hire one, two, or the combination of the following services:
*Services
Design of a marketing and sales strategy
Creation of a website that works for attraction or inbound marketing, that is, that can automate the processes of the relationship that the company will have with its customers until the sale is closed.
Training of the company's marketing and sales teams so they can apply the strategy themselves.
Hire a CRM service that allows the company to create a clients database that is permanent and also dynamic, which means that it'll work for activating campaigns -by segment- throughout the year.
Periodic analysis of the campaigns, to make informed decisions for the follow-up that should be given to the strategy.
Content creation/editing. These contents can be written or audiovisual. Both must take care of all SEO requirements so that they can be offered on the web by search engines. If it's audiovisual content (podcasts, videos, animations ...) we recommend that you work with an agency that offers this production service.
Among other services that can be adapted to the needs of each company.
Do you want more information? Contact us! We are an agency with years of experience in Inbound Marketing. We are experts in what we do and can help you reduce the costs (in economic and human resources) of the learning curve.