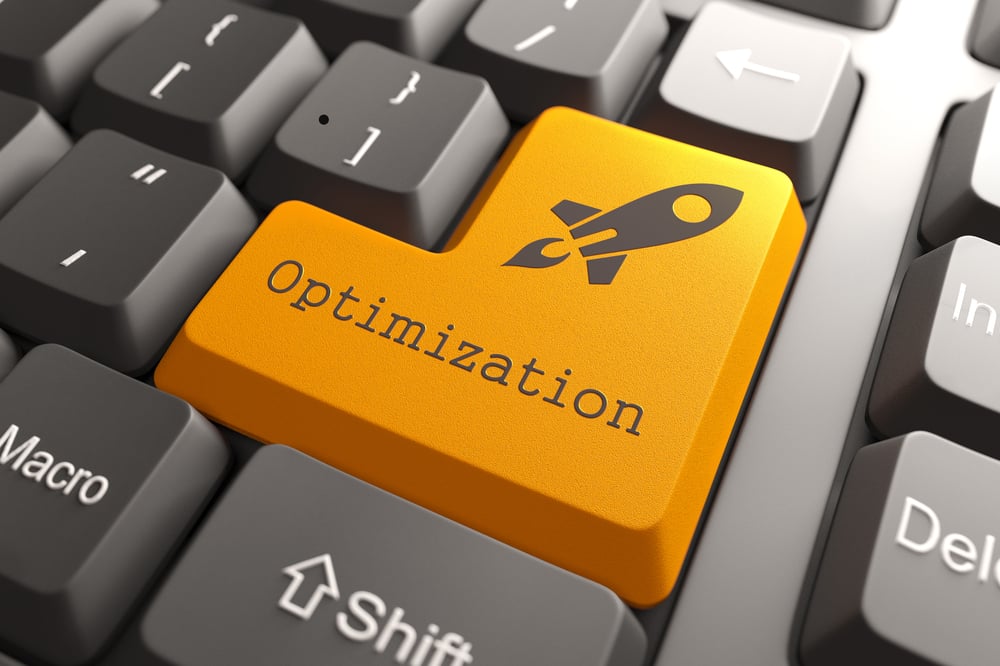 Many clients ask us how do we integrate SEO tactics into their strategy. Unfortunately, SEO might seem a problematic discipline with lots of hidden secrets. To align SEO to a whole strategy, you need to understand the basic principles. Then, learn how you can make it easy.
The purpose of SEO is to optimize the information on your website so a Search Engine can classify or Index your information. But machines don't look up for answers; humans do. So you need first to attend to the necessities of the people you are making content for, and then the needs of the Search Engines. Here are some steps you can take to make a solid SEO performance:
Focus on your client's needs
All the content you are making is for your targeted audience or your Buyer Persona. Focusing on their needs is crucial. Be obsessed with what questions they are making and the process they go through to make their research and decision.

What are they trying to solve?
How do they search for that solution?
What kind of message is going to be appealing for them?

Talking about their problems is how you will get their attention right away. How many presentations you have witnessed are boring when companies talk about how big they are, how many years they have been in business, and they are the best of the best. It's boring because they are talking about themselves and not how they can help me solve a problem with a solution they have.

Go to your sales teams and write down all the questions leads and clients have asked; this is the best input you can get. Then, try to answer all those questions with great content.
Educate your audience
Content marketing aims to help your leads go through a decision process. Therefore, you are educating them on how they can solve an issue. The first intention of your readers is to do that research.

In all your sales meetings, you are educating your leads. You show them your solution and how you address the problem in your unique and memorable way.

A well-educated customer can understand the differences and outcome of your solution and are willing to pay more for that result.
Google algorithm ranking
If you make a digital strategy based on your customers' questions, Google will know you have the answers. Therefore it's going to recommend your content in the search engine results.

The internet currency is information, so Google needs your data. If Google doesn't give us a good answer, you will ask the same question in another Search Engine. That's not good business for Google.

Of course, Google has developed a great algorithm to recommend the best answers. So try really hard to address those answers in a helpful and unbiased way.
Make a lot of content.
If Google has excellent answers from many content creators, who will recommend first?
Google likes sites with a few answers and websites with many answers around the topic. Getting to the first results with good content will need a lot of content; this is why big websites have more traffic than small ones.

Up to here, you have the basic principles of making a great SEO and content strategy. You are creating great content for your audience, and now you need to know the basic rules for getting that content well classified. These rules are part of the tactic called On-page SEO.
On-Page SEO
When posting your content on your website, you need software that can control the backend of that content for the Search Engine. These are the areas where you need to focus:
URLs Structure
URLs are meaningful because they are part of the classification of your information. For example, imagine your website is a book. The title of your book is your domain, www.mydomain.com, and the next part, called the slug, are the chapters of your book. For example, www.mydomain.com/services.

The next part is the article permalink; here is where you should put the keywords or the questions we talked about before. Let's imagine you are answering the most common question about cost. Here is the example:
www.mydomain.com/services/how-much-does-it-cost-x-service-in-Florida
Title of your page
The title of your page should be the same as your permalink and contain the keywords.
Heading one
Using headings in your text is very important. It is the way you order your ideas into topics and subtopics. Your main Heading should be the same as the URL and the page's title. Make sure each page on your website only has one H1 or Heading one. If you use several H1 in your content, Google can't be sure what the main subject of that particular page is and won't index it.
Heading two
You can use as many H2, H3, and H4 as possible. My advice is to use related questions of your content and mark them as H2.
Meta description
A meta description is an HTML element that provides a summary of your page. It only appears on the search results, but you need to write down what your content is about as guidance to the reader. In this meta description, you should also include the keywords.

Follow all these steps, and you will do great with your content.