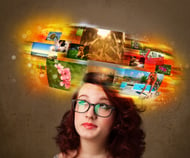 How can you advertise your brand to a greater number of clients? Creating quality content for different types of clients allows you to reach a greater number of people. Some of us enjoy listening to podcasts, others like to read and others are more visual, that is, they prefer images and videos. That's why the more your have different kinds of content, the more people you'll be able to reach.
Kinds fo Content That a Production Company Should Offer for Marketing
Video
Help the voice of your company move, motivate and have an impact on those who watch your content. There are different kinds of video that can be made to convey your message:
Motion Graphics
Commercials
Corporate Video
Institutional Video
Training Video
Video Clip
Editing
Animation
Audio
Audio is one of the assets that most enhance any production. Make sure the production company you work with has the best musicians, arrangers, composers and music producers. A production company must be able to offer:
Jingles
Audio for Videos
Multimedia
Events Production
Records
Radio Streaming
Graphics
Your brand must have its own graphic personality, from its logo, corporate identity and presentation cards, to promotional material and communications for social networks. These graphics should work as support for:
Corporate Identity
Social Networks
Infographics
Ads
Written
Written word is to this day the main format for sharing content. It can also be supported by images, videos, infographics, audios, podcasts and photographs, to make it an even more complete content. The kinds of written content that a production house should be able to offer are:
Blogs
Ebooks
Interviews and articles
Key Messages for Websites
Photography
An image says more than a thousand words. Create your own images for the digital communication that your brand and company needs. There are different kinds of portfolios that can be made, for example:
Specific Products
Catalogues
Models
Food
Hire a Specialist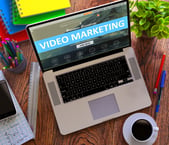 Remember that these contents will be the image of your company before the client, so you cannot leave it in the hands of amateurs. The knowledge and expertise of an professional production company will show on every single detail of the production. Don't risk your company's image!
At DataBranding, we help you communicate to the right person, with the right message.