Internet and Marketing
"If the mountain will not come to Muhammad, then Muhammad must go to the mountain" and we couldn't have a better quote to fit our job as marketers. We can't just sit and wait for our potential customers to come, we must stand up and try to reach them. Now, reaching our customers directly is becoming easier every time thanks to technology. Internet has meant a revolution in terms of marketing and sales.
There are companies to which due to the specialization of the services that they provide, or to the specific market that they face, this doesn't come that easy. Building a website, launching marketing campaigns and creating traffic hoping to magically convert clients might not be enough. These companies must make an additional effort in order to reach their clients, they must get in touch with them directly via email and thus, email marketing is the solution that they need.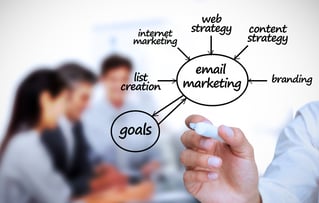 Email Marketing
Reaching thousands of potential customers via email, becomes a difficult yet not impossible task. You can now build a database according to the profile that you want to reach and automate a whole email campaign around their specific profiles. In order to do so, there are companies that specialize on managing your contacts, on segmenting them by:
Sector or industry
Age
Gender
Region or country
Tastes and preferences, etc.
This is how you start automating your personalized email marketing campaign.
You will be able to send emails to a massive mailing list, with the possibility of attaching:
Recommendation forms
Contact information forms
Ask for more information forms
And even let them make the purchase online! It all depends on the specific needs of your clients and their budget.
Analyses and Reports
Using the right software, you can:
Measure the impact that your campaigns are having
Redirect your emails so you give a closer follow-up to potential clients
Request a monthly report from your agency
Learn the names and job positions of those web visitors who have shown interest in your product or service
This campaigns work wonders when it comes to having a greater impact on your potential clients. Do not hesitate, stand up and walk to that mountain now! If you need help getting started, get in touch with us. We are an agency specialized on Inbound Marketing and would be happy to help you get started.