Lots of networks, few clients?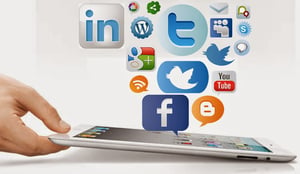 The digital world offers more than just social networks and emails to segment, seduce, educate and attract potential clients. It isn't enough to have a website, a facebook account, twitter, g+ and all the apps that can be added to this list to the day. And you know I am not lying because all that, is not a real marketing strategy.
Digital marketing is a combination of practices and platforms that will allow you to:
Know much more about your potential customers
Follow their journey
Know their purchase intention
Offer them useful, attractive and relevant information for their decision making
It is a process of walking along with your customer, that goes through three well-identified stages: Awareness, Consideration and Decision.
In Databranding, we are experts in the use of the inbound methodology, which includes many good practices and discards those beliefs that have been demonstrated to only waste your time and resources.
If anything of what we have said in this blog has to do with you, contact us to start living a complete inbound experience and getting amazing results.