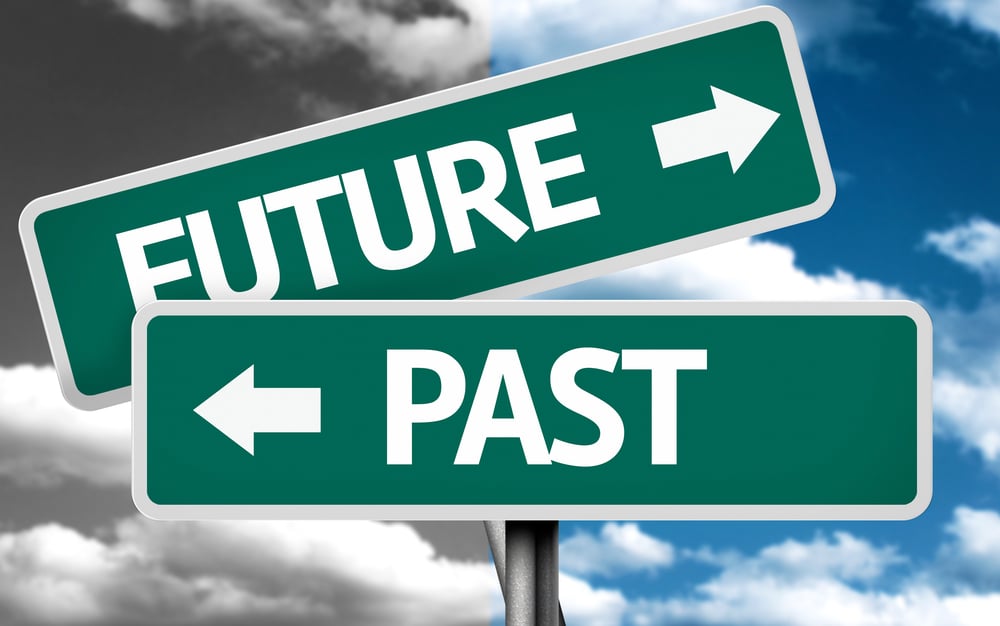 2020 has changed all. The rhythm of software evolution is so fast that B2B lead generation efforts needs to integrate lots of new tools. This is how your tools mix should look like from now on.
Technology makes our lives easier. It help us make more with less. You need software that helps your marketing and sales teams to attract, engage and improve the relationship with leads and customers.
Every year more communication channels and tactics are new and we need to maintain at pace. The complexity of new techniques remains on the integration and interconnection of processes and data information. This is why platforms and softwares should communicate to each other.
You can choose different softwares that attends only one part of the process or tactic, or you can choose a software that integrates all. We recommend a platform that can do all.
Many companies think that they are not ready to go all the way and choose to go slow. If you go slow your results will be also slow. You need to implement all of the new techniques at once with help of experts that can guide your teams.
So if you want great results you need to take care of all fronts:
Website
Your website is the core of your digital marketing B2B strategy. All your content and information about what you do, who you do it for and how you do it lives in your website.
It should be the Hub that concentrates all the answers for any question a lead or client have. To stand out from your competition it should be the most trusted source of information in your industry.
Most of the leads that come to us haven't discover the importance of a website as a lead generation machine and have their websites with not the proper attention.
Your website not only gives information one way. It is interactive, it should give you a lot of information for making good marketing and sales strategies. This is why it should not be only an online brochure.
Also a good website needs to have all the technology issues solved like security, responsive design and speed.
The trend is to have a website connected with a CMS and a CRM.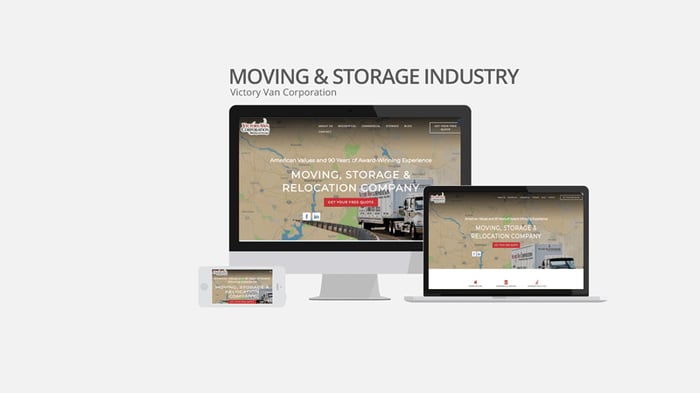 CMS
CMS is a content management system. It is a platform that helps you publish all the content your marketing needs to spread. A good CMS has several levels of skills complexity. You should look for a CMS that someone without knowledge of coding can build pages, blogs, forms and publish it to any social platform.
Also a good CMS connects to an automation system. If you track what parts of your site and content are visited by a lead you can trigger notifications and content campaigns.
This is why we don't recommend to build a website in Wordpress, WIX, Joomla or Droopal. They are too complicated for a non code expert. They might have a lot of security issues and they do not integrate easily with all the features you'll need.
If you want a robust platform we recommend software like Hubspot or Marketo.
CRM
A Customer Relationship Management software y is another important part of the equation. You track all the interactions your leads and clients makes on your website and you also track all your sales reps.
In a timeline you can review the evolution of the relationship with your potential clients. Your sales teams can follow up better all customers and accounts.
Features for these systems are email and marketing automation, record calling, meeting planner, follow up reminders, tasks and an advance reporting tool on the users activity and performance.
Sales process and Tasks
Also some CRMs should have a software that can track your sales process in an easy way. When a lead converts into a real opportunity it is really important to follow up. If you have a well designed sales process you can forecast and track where the deals are standing. The usual process is divided into stages like these ones:
Appointment
Exploration call
Evaluation call
Proposal
Negotiation
Close or lost deal
Each stage needs a next step, this is why you also need a system that can program tasks with notifications on what to do and when to your sales reps.
Email marketing
Email marketing is the most common, reliable and easy way to contact your leads. There are a lot of issues on how to do it properly. You don't want to be cataloged as spam. You need to manage very well your email lists and know exactly the engagement of those contacts and if they are showing interest by clicking on your email's links.
A good platform should manage:
Lists
Analytics,
Responsive templates with easy design tools
Personalize options (Connection to your properties data base)
Subscription management
Filters for bounce emails and contacts
A/B testing
Companies like mailchimp and Hubspot are great tools.

Video Marketing
One of the trends is to connect to your leads with video. Of course it means you should have an agency that makes great stories, that can impact in a short time and engage your audience. Video production is a whole specialized tactic. We know it because we have done more than 1,500 tv commercials and documentaries.
After making great content the technical part is to choose a streaming platform. The most popular is Youtube. It's free, it's a social platform, the second biggest search engine, they have a great streaming technology and you can share the videos anywhere.
There are also others like Vimeo or Vidyard. Dependending on your strategy is how you choose the platform. If you want to track very precisely who, when, how and how much time a lead saw a video you need to choose a specialized platform like Videyard that can give you all the analytics (Youtube can't be that precise). And if you want to spread your message to a broader audience then Youtube and Vimeo are the options.
To integrate your video strategy with your CMS and CRM is a good idea to share and spread those messages in your website, emails and social media.
Social
One of the most important tools that a social media manage platform should have is an inbox where you can track all the conversations and interactions that takes place in your accounts.
Other feature are to publish to social networks the campaigns you build, blogs and all the new content you publish on your website and promote on social media.
And the last one is to monitor social mentions. You choose the terms you want to monitor and if someone tweets with that terms the platform notifies the post.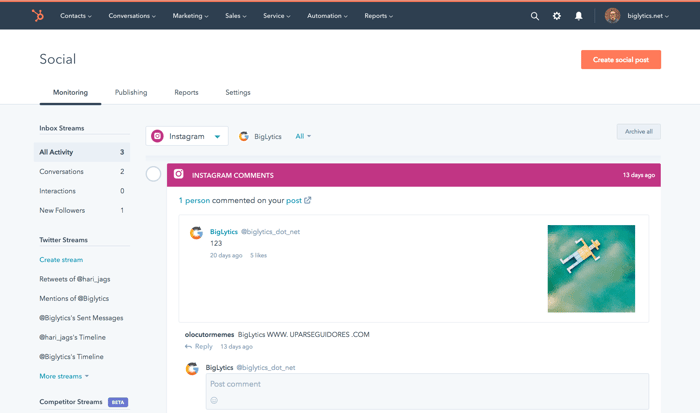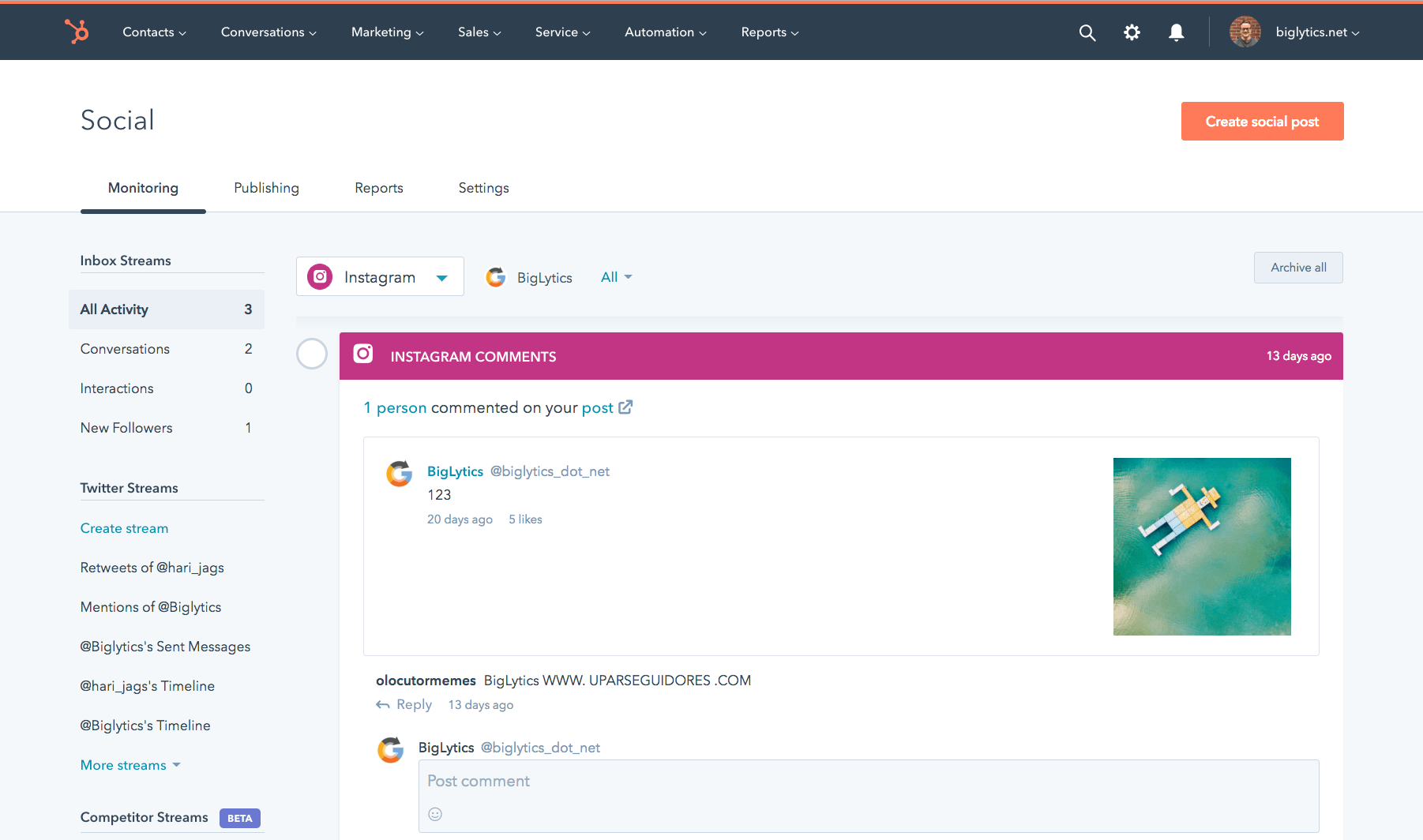 Conversational marketing
Conversational marketing is a new trend. People who enters to your website want to connect immediately. A live chat, messenger or a chat bot can make the experience more personal, direct and authentic. This is how new generations are communicating in their smartphones.
This is a great way to start new conversations and be helpful with your visitors. A chatbot can help your visitors when there is not a human present with the regular questions you get on your website.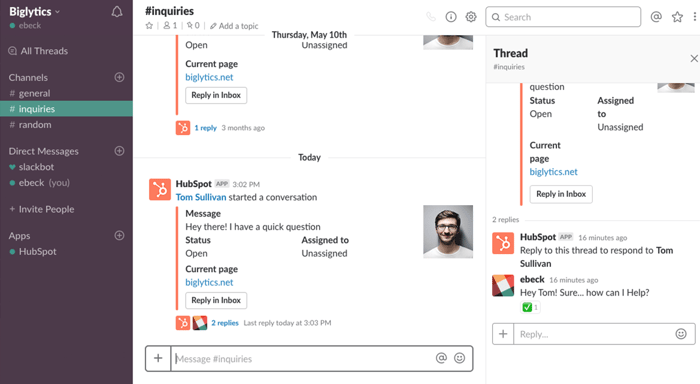 Analytics Marketing and Sales
The only way to optimize the results of your digital marketing and sales are to measure all you do. This is why everything should be connected to a data center and marketing analytics. Having KPI's on all the marketing and sales interactions is a must.
Analyze website performance
Track of each or your marketing channels
Customer lifecycle
Behavioral events for trigger automated campaigns
Engagement
Reports with cross data
Graphical reports and dashboards
Lead scoring

It is really important that all the systems are interconnected with each other. This will avoid endless hours of comparing and pairing data. Instead of making your life easier it's going to be a real pain.
Optimization
Optimization is to improve every step of your marketing plan based on trial, error and analytics. More than a technology is a best practice. From the part of technology a lot of tools have a reminder of the best practices you should have in a checklist so your team doesn't forget anything.
One example is the optimization tool for blogging and SEO that hubspot has.
SEO
If you want to generate more qualified traffic for your website you need a good SEO tool that can give you the trends of how your lead searches on the internet. What terms, how difficult is to score for that keyword and how to plan all the content around that topic.
You will find a lot of insights and trends focusing on how your potential client thinks.
ABM Account Based Marketing
Integrating your ABM strategy to target a company and the members of that organization needs several tools that we talked about previously. First you define your ideal customer profiles and identify a good fit target account. Then assign properties for tag accounts and buying roles. Plan your contact and communication strategy and integrate all with workflows, emails, notifications, change in status, properties, forms etc...
Also a good ABM software should enable the collaboration across teams so they can make good and deep relationships with the leads. Of course measuring all the process is very important.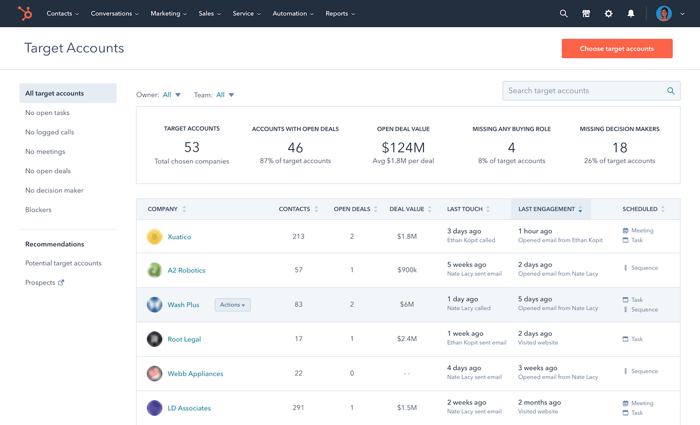 Ecommerce
Ecommerce are great platforms for having an online catalog that can track inventories, transactions, shipments, orders and finance operations. There are great platforms like Shopify, Woocommerce and Volusion. It is important that any of these platforms can be integrated with automation tools and a good CRM. Remember that an ecommerce needs a content strategy to generate traffic.
Paid
Paid advertising is a good strategy to generate traffic to your sales funnel. Of course the main platforms are Facebook, Twitter, Instagram and Google ads with the full range of options like remarketing, display, banners, youtube commercials, etc...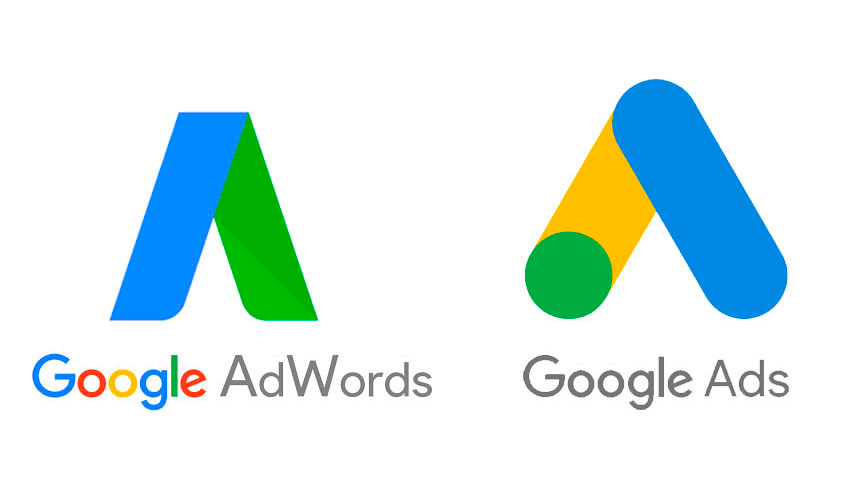 All the tools should serve a specific tactic, and all the tactics should serve a good strategy. Don't choose any software without knowing what tactic and strategy is on the back.
We recommend you to visit the B2B lead generation page where we go deeper into strategy and tactics.