If there's something that we can thank the internet for, it's for the opportunity of doing many tasks from home. Not only looking for information, communicating with our friends and family, and making our purchases directly online, but also the possibility of working and running a company from home, without having to go to an office.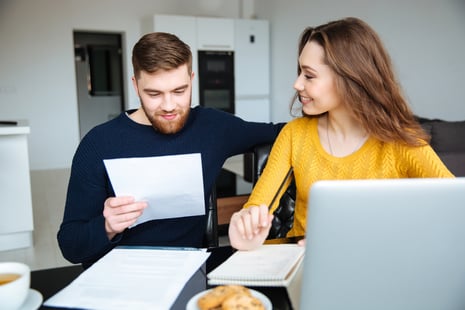 Your Business from Home
The first thing you need to have or start building ASAP, is a website in which you can offer your product or service. But this site can get lost among millions and millions of sites that already exist on the net, so how do you get people to see yours? With a well-thought digital marketing campaign.
Attraction Marketing
What is the first thing a person does when looking for a solution to one of his problems? He googles it, that is, looks for an answer on the internet (being Google the search engine that is used the most). For example, he may google: "What do I feed my dog ​​so that it has beautiful hair?" And the Google offers a crazy amount of answers.
What you want is for Google, or any other search engine, to offer your company's site within the first responses, which are the ones that customers really see. This is how your brand will gain visibility on networks. But ... how do you get there?
It's not an easy task, but it's doable. There are 2 ways:
Organically- Building a website with good-quality content that Google can trust enough to offer it as an answer to its users' questions. This option:
Demands of constant publication of original content
Is less expensive than paid advertising and, as long as you keep feeding your site with good quality content, it'll stay well ranked and visible, even with the passing of time
Paid advertising (in the case of Google, Google Ads) with offers more immediate results but:
As soon as you stop paying, your no longer in the results' first places (not visible to users)
The cost of this ads is set by an auction, which means it's constantly increasing
Going back to our example, if a person googles "What should I feed my dog ​​so that it has nice hair?" and your company sells dog food, you want your page to be among the first answers that Google offers to this person so you (as we've said):
Pay for it
Design your website based on an attraction marketing strategy so that your content responds to the questions that your potential customers may have. Following our example, your site must have a blog that talks about "What to feed your dog so it has beautiful hair" so that Google can offer it as an answer. This is how you'll attract visitors to your site.
And once they arrive to your site, how do you go from advertising to closing the deal?
If you've already achieved the not-so-easy goal to have Google offer your site as one of its best answers, congratulations! You probably followed a well-designed digital marketing strategy to get there, that we know. Now, you not only want people to find your site on the network but -and above all- you want them to buy from you ... How do you close the sale with them?
In my next blog, Marketing and sales from home, part 2, I will talk about this second part: sales. Make sure you follow our blogs so that you learn how to convert these visitors into customers, using digital tools.