Creating a website strategically, that is, following a marketing and sales plan designed according to the goals and resources of your company, allows you to make use of many digital tools which in turn will translate into sales that grow exponentially.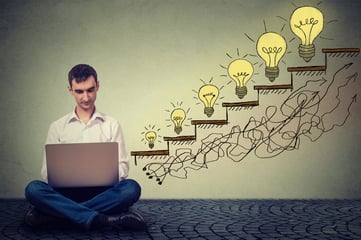 Uses of a Website
A website may have different uses:
As an agency specialized in attraction marketing *, we suggest that you make use of all the resources that a single website (built with an intelligent marketing and sales platform) can offer.
Such a website offers the chance to:
Inform with basic data of your company
Attract visitors who are looking online for what you happen to sell. You make this happen by feeding your site with content that's relevant to them. Internet search engines (such as Google) will offer your site's content to those visitors who are looking for what you have if the content on your page answers well to the questions they may have.
Lead your visitors on a buyer's journey that begins with a marketing strategy and ends with a sales strategy. Both with the same tool, your website.
Grow the contacts on your CRM while your visitors browse deeper into your site's contents. This will help you to later launch customized e-mail marketing campaigns with information that you know they'll appreciate to receive. By doing so, you'll strengthen the relationship of trust that they have with your company and prepare the ground for their loyalty.
Close the deal right there on your site. Using the same site that allowed you to attract customers online, you can close your sales.
We are talking about a site that isn't made only to offer basic information or that isn't made only to sell. We are talking about the whole package, a single site that works for everything!
This tool will help you in two ways:
Regarding customers (attracting, leading, closing the sale)
As a useful organization and communication tool for your marketing and sales teams (strategies, blogs, campaigns, client portfolio, activity record of each prospect, sales ...)

Learn about the different plans that DataBranding offers so that you can build a whole marketing and sales strategy that uses a single website as a main tool.