For all businesses, whether they sell a product or provide a service, it's key to design an effective sales strategy fit for the time and moment in which we live in. It has always been a priority to find the channels through which we can reach our potential customers and not limit ourselves to a single channel. We must then look for several options and based on them, work on a global sales strategy.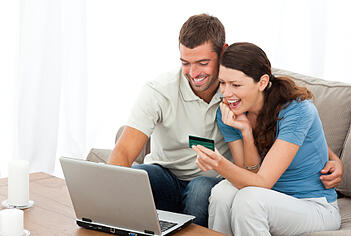 These days, we are facing a new way to market and sell our products: via online. A virtual store or e-commerce, is now an opportunity that offers many benefits yet, the n.1 benefit is probably that, when having a virtual store, we have a store that's open to the public 24 hours a day, 365 days a year.
That's right! When we "open" a virtual store online, we offer the catalog of our products or services to any customer that may come, at any time, any day! Let's also mention that people now have less and less time to actually go to shopping malls or stores to buy something they need so, buying from their office or home via online, is a much more comfortable option for them.
That is why we must not miss out on this sales and marketing option when designing our global sales strategy. Internet sales are increasingly being used by everyone, and especially, by young people.
In order to create a pleasant and functional virtual store for our customers to visit and to build their trust, we must mainly do the following:
It should be easy to navigate through the site
Products should be found easily -and quickly!- by customers
Pictures of the products should be of high quality
The payment method should be reliable and safe
You must offer an agile shipping system
If you need a consultancy service on this matter, feel free to contact us.