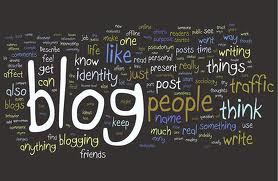 Consumer habits have changed and of course, so has the way that companies now communicate with them.
These days, a two-way communication is kept between companies and consumers, as opposed to the old one-way communication that invaded the consumer's time and space. Today, the latter chooses what is it he wants to be informed about.
How does this work? Digital means of communicating are currently the ones that are the most effective, since they are the ones that people are increasingly using. But they also bring a new challenge: the amount of information that they contain is such, that users must filter this information according to their personal interests or needs, at a specific time in their lives.
One of the best tools that can be used in an Internet marketing project, is without a doubt, starting a blog for your company.
A blog is a space where relevant and interesting information will be written. It should inform the consumer of the added value of your product or service, by informing/educating him on a specific topic.
This is what is also known as a content marketing. The consumer will start getting involved with your blog and thus, you will create a community around your business of people that are already interested in your product or service. You will increase your chances of being found on the web by those potential customers who already already looking for your product or service online.
Obviously, it's important to not only write about what you consider relevant, but to make an analysis of what consumers are looking for, and how they are searching for it on the internet. Which is why you must choose the right keywords in order to be found more easily by your customers.
Learn more about this Digital Marketing strategy. Contact us, we'd be glad to help!