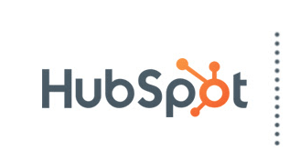 HubSpot is a software suite with more than 32 functions which are needed to carry out content, digital, social and email marketing.
HubSpot's platform helps companies carry out a whole Inbound Marketing strategy and give it a proper follow-up. This strategy is based on attracting visitors to the company's website with good-quality content in an organic way, that is, without having to pay search engines -such as Google- to appear as one of their best results (at the top of their results page).
In addition to attracting customers in an organic way, it allows us to give a proper follow-up on each of our visitors, until the purchase is done... and beyond!
Being well ranked by an internet search engine helps our site become increasingly more visible to a greater number of potential customers, which translates into:
Exponentially increase the possibility of generating more sales.
Create brand awareness on the internet, the means of communication par excellence these days.
HubSpot's multiple tools allow us to:
Measure the success of our campaigns in real time so we can make informed decisions about these campaigns, in good time
Manage and publish the contents that will feed the page with relevant information, according to each visitor's profile
Follow-up on prospects that the sales teams are about to close
Easily cross information between social networks, web, loop marketing, mailing and sales
Save time in the publication, monitoring and analysis of the entire digital strategy
Publish on social networks and attract the users of these networks to our website in order to grow our portfolio of clients . If these users stay only as social media followers, we'll never have their contact information. In other words, we'll be wasting a lot of resources just to not grow our contacts database.
It also offers a CRM which allows you to:
Keep a record of the visitors that come to your website
Have a reservations system for events
Give a personalized follow-up to each of your contacts. That is, it allows you make the most our of the visits made to your website. Visitors won't stay just as visitors -like they would with a static site, with no marketing automation- they will become more than that.
Automate marketing campaigns, customized to each kind of customer
Register the actions that the sales team has done in order to close a deal
That the efforts of the marketing and sales teams are joined under a same strategy, using a single tool
Free your marketing and sales teams from cumbersome tasks and manual registrations. By doing so, they'll make better use of their time dedicating themselves to analyze the whole strategy to constantly improve it
In short, it's a powerful technological marketing automation platform that will help companies carry out a whole digital transformation strategy, one that will make a constant, ground-breaking impact on sales.
If we're talking about innovating our marketing and sales strategies, we're talking about using HubSpot.
What does a company get when hiring HubSpot?
1.- The opportunity to:
Attract visitors thanks to the constant publication of relevant content, without having to pay for internet advertising
Register contact information of your site's visitors (thanks to landing pages and CTA buttons) to later give them a personalized follow-up, or launch campaigns that are relevant to them
Publish the contents of the company's website in social networks and attract them to your site in order to save their contact information and give them a future follow-up (something that cannot be done with social networks only)
Guide your site's visitors through a "content tour" that will end with a purchase
Constantly update company information
Interact with visitors and customers in real time
Give information on tours and/or events that can be hired with your company and allow interested parties to register directly on the page. By doing so, you'll:

Save your contacts' information
Provide a proper follow-up, until the purchase is closed
Keep track of this follow-up that the sales team is giving to customers
2.- A CRM with which:
Each of the visitors and reservations are registered/recorded
Marketing and sales teams will work together, under the same strategy and with a common goal
A client portfolio is created which is saved in the internet cloud, which means:

It's constantly (live) updated
Marketing and sales teams have access to it from anywhere, at any time
It constantly grows and the company won't loose whenever any of your collaborators leaves the team. It's the company's property, not the staff's.

Marketing campaigns are launched and automated
Businesses and sales are registered, from the moment the opportunity is opened, until the business is closed
3.- An analytics tool with which you can measure:
The success of the campaigns
The number of visits that each blog and webpage registers
Deals created and closed
Working with DataBranding
If you also hire the services of a digital marketing agency, such as DataBranding, a pioneer Digital Marketing agency in Latin America, you can receive additional services such as:
Design
Audiovisual production
HubSpot management
Design and execution of campaigns
Editing and translation of content
Training courses
Webpages updates
Periodic analysis of the strategy
The importance of Using HubSpot
As you can see, HubSpot allows you to activate many tools so you can carry out a digital marketing strategy using a single platform, without the need to hire each tool separately or to pay for online ads.
Using this platform will help you take the innovation leap necessary to reach the technological transformation that is now becoming a must, in terms of marketing and sales:
Hand records are being replaced by the use of CRMs
Advertising media find a greater connection with their audience using the internet
Business monitoring is made more effective thanks to this technology
In addition, it allows company members learn how to communicate what they do, find meaning in what they do, thanks to the content they create for the site.
Don't wait any longer! Start strengthening your marketing strategies and speed up your sales processes. All in one!