Now more than ever, the world of business requires that we continuously work on our evolution. The pace of life in general is constantly changing: technology, media, education, consumer habits, etc. It's up to us to reinvent ourselves as a company every day ... innovating.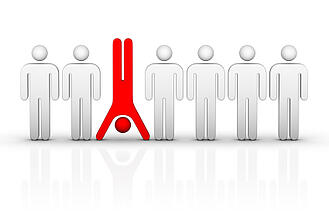 Innovation
By innovating we must understand doing things in a different way. It's not about reinventing the wheel, it's about offering a different option on each and every area of the company, but more specifically, in the sales area.
In order to implement new techniques or new ways of selling, it's important to stay open to creative and original ideas. An option that's becoming stronger every day, is e-commerce, as it provides many benefits for the customer:
Some E-Commerce Benefits
Not having to physically move to another place
Not being limited by a schedule
Being able to see the catalog of products at your own pace
Having the option to compare prices and characteristics
We can also use this tool as an option to support sales.
Educating and training our possible clients is also considered as a sales technique since, by offering our clients all the information that they need in order to make the final purchase, they will be accompanied by us along their buying journey, and we will prove they can trust us and our product.
Deal, good service, education, entertainment, loyalty plans, all of these are very useful sales techniques. If we manage to establish a two-way communication with our potential customers, we have a great opportunity to grow our sales.
Deciding not only to have a Web page, but to truly make the most out of all the potential behind a well designed Web Marketing strategy, will make a big difference in the positioning of your company and will increase your company's sales.
Take that next step! If you want to learn more, you can either contact us or download our free Inbound Marketing ebook.