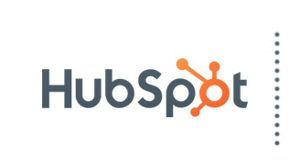 Inbound Marketing
If you are reading this article it's because you already know what Inbound Marketing is. You know about its client-based strategy and about the key role that content plays in its campaigns.
Now, if we are aware of all tasks that an Inbound Marketing strategy implies, we realize that it means a lot of work:
Creation of content according to the interests and the process of each client
Direct communication with the client that asks for it, whenever he asks for it
Analyzing all the campaigns, all the blogs and all the communication that is held with the client
Work with social media
Set an effective communication between the marketing and sales teams
Without Hubspot
Facing all these tasks that need to be achieved, the amount of work that an Inbound Marketing campaign suddenly entail might seem a little overwhelming. Your best option is to start using all the technological tools possible in order to perform each of these tasks and to keep track of them (to later analyze how well are they all working together).
You can use the following tools:
Wordpress, to wrote your blogs
Wordpress or leadpages, to create CTAs and Landing Pages
Google Analytics, to analyze data and create statistics
MOZ, so you can compare your site with similar sites
Jotform or Form, to create forms for your site
Pipedirve, Accelo or Monday, to manage your CRM (Customer Relationship Management).
Now, once you start managing all these tools, you must coordinate all the efforts you have put into each one of them in order to make the campaign work. Can it be done? Sure! Is it the most effective way to do it in terms of time, people and strategy? Of course not.
Now, yes, there is a better and easier way to do it all: HubSpot
With HubSpot
HubSpot offers all the previous tools in a single software:
Creation and managing of content. A platform to write blogs and optimize them for the search engines to find them (SEO); make e-mail marketing; create and manage CTAs, lading pages and web pages. In addition, your content adapts to any kind of device (phone, laptop, tablet...)
Social Networks. You can program your content so it gets shared in different social media as soon as you publish it. Plus, you can give this shared content a real-timer real time and see the interactions that it triggers.
Contacts management. You can create a database based on the forms that your contacts will fill in. This database will become a great asset, one created exclusively for your company. This list of contacts will help you establish a more direct conversation with them thanks to the workflows that you can also program in order to give them a more personal and adequate response to each of their concerns and purchase process.
Analysis and statistics. HubSpot offers an analysis of all these tasks just by clicking on their reports button. That's right, just a click and you'll get all the analysis and statistics that you need in order to evaluate you Inbound Marketing strategy. No more loose ends to tie up separately, rather a general strategy at which all the parts are intrinsically related, both in reality as well as in the HubSpot platform.
HubSpot also:
Offers constant online training and certifications to you and your team
Responds to all the questions that you might have thanks to the excellent customer service that it offers
Keeps you updated on the criteria changes of search engines so your strategies don't become obsolete
HubSpot or an Inbound Marketing Agency that uses HubSpot
For all the previous reasons, it is clear that HubSpot is the perfect software for any Inbound Marketing strategy. We are only left with one final question:

Should I hire HubSpot directly or an Inbound Marketing that uses HubSpot?
It is up to you! HubSpot offers 3 different licences that adapt to different projects and budgets:
Basic- Not very expensive but you won't have access to all the tools (you will still need to hire salespeople to handle the sales process: nurture and follow-up customers)
Pro- A little more expensive, but lets you make use of more tools (you have access to the automation of processes and an optimization of them)
Enterprise- The most expensive but totally worth it: it is the "super-man" of any high-level marketing campaign since it also offers: great capacity for a huge database; the option of having more than just one web page and, the most sophisticated analyses you'll find.
An Inbound Marketing agency such as DataBranding, will be able to offer you the HubSpot options that best adapt to your needs, since it will know all about the different licenses that this platform offers.

It will also know how to advise and guide your company so its strategies are based on the experience of a consolidated agency and you don't waste your resources running tests and making experiments.
If you want to know more about DataBranding, and the services that we offer, click on the following button: