Of course, you live on this planet and yes, you've realized that the Internet is today your number 1 tool to sell. Large companies that sell only in a traditional way (a physical store subject to schedules and that forces people to travel in order to buy something) are seeing their sales decline facing the stores that sell more everyday thanks to their digital strategies.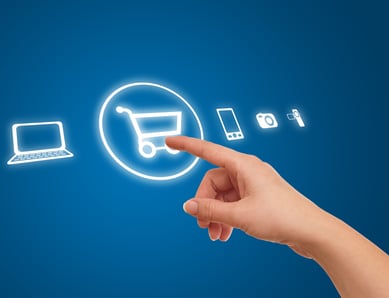 Why on the Internet?
If what you want is to increase your sales these days, you know that you need to make use of this great tool that is Internet (the sooner the better!), even if you keep your physical stores open. Why? Because:
You will be able to close the sale on your physical store yet, the opportunity that the client has to get in touch with your brand, to see you and know you beforehand thanks to the Internet, is unparalleled since:

More customers will see your advertising. Traditional advertising is increasingly less and less effective compared to that of digital media.
Thus, customers who already know you and know what you offer thanks to your website, will arrive at your store to buy from you, not just to learn more or to be informed (as we did in the past).

Being present on the network allows you to be there for your customers and attract them to your company from any computer, tablet or cell phone, 24/7, 365 days a year. There is no better hook! They are already there, looking for what you have... be there too!
These days, if you don't have a physical store doesn't mean that you can't sell big time. Nowadays, you can have your own virtual store and close sales right there on the internet! You'll send your products to your clients via parcel. This will allow you to save store costs (rent, employees, electricity, telephone service, etc.). You will also do a great favor to your customers by keeping them from traveling to your store and by being there for them 24/7.
Which are your options?
We see then that the internet actually helps not only for sales but for marketing as well. So, depending on your interests, there are several options that you have:
1. Social Networks Marketing
You know them: facebook, instagram, twitter ... Publishing continuously on these networks helps you build brand presence and have your clients know you and your products or services. It has its limitations if it isn't carried out withins a broader strategy, but it definitely allows you to be present in on the feed of those groups of people who follow you.
2. Email Marketing
Personalized email marketing that, when done properly, allows you to maintain open communication with your customers. Keep in mind that you must follow a few rules so you don't end up being considered SPAM.
3. Paid Ads on Search Engines
Today, if we have any questions about any purchase that we want to make, or a service that we want to hire, we first look it up on the internet, using the service of a search engine (such as Google) and ask the questions that we have about the matter, that is, we investigate.
What every company wants, is for their website to appear in the first results of this search, that is, to be the answer that potential customers find first on the network (and they are potential because with their keywords, we know they are already looking for what you have).
There are two ways to make it as a first result:
Paying for it (which is this option). It offers immediate results, but:

It has an economic cost since it rises over time (because the cost of this advertising is constantly auctioned)
It's a short term marketing strategy because, as soon as you stop paying for it, your ad disappears.

Earning that place organically (fully explained in the next option of this article).

It has a cost in terms of effort, strategy and constant publication, but the results remain there during a longer period of time, without having to pay to the search engine for it. How is this achieved? Following an Attraction Marketing or Inbound Marketing strategy (point 3 of the following option, "Create a website")
4. Creating a Website
Depending on the approach (and results!) that you want to take, it can be used in different ways:
To have a static presence in the network. Some sort of a traditional brochure with information that never changes. A web page where people can go to in order to find basic information (location, telephone numbers, schedules, services and products that you offer ...) and period. There isn't really a marketing or sales strategy here. It's like appearing in a business directory and nothing else.
Sell your products online (E-commerce) - A 24/7 virtual store where you offer your products and where the purchase can be make.
Carry out an Attraction Marketing strategy and, if you want, also close sales on your site. Your website will be built based on constant publications that offer all the information that your customers may need. By doing so, search engines will offer your results organically (without you having to pay a penny to them) because you've proven that you offer relevant, true and useful content to those who ask questions (Google also cares for its customers). In this content that you'll offer, you'll include automated steps to follow so that your client continues moving forward towards taking his buying decision, so with this strategy you aren't only doing marketing but you are selling as well.
As you can see, a website offers many more marketing and selling options than any other digital tool. If you have a website you can do any of the options mentioned before within a whole strategy:
A website's content can be published on social networks
Your website can make use of a CRM to automate email campaigns with your clients
A Website can help you place your content as a first result on search engines's results... and much more!
Why use only a tool or two when you can have it all?
Sales Strategy
What you should be very clear about is that, in order to be successful with any of the options above, you first need to design a sales plan so that you can:
Follow a whole strategy that makes use of several digital tools
Have a clear target and aim to achieve specific and obtainable goals.
Continuously evaluate whether the results of your campaigns are close to the goal you've set in this plan or not (and in any case, rethink the strategy and redirect efforts when necessary).
We recommend you look for an expert's advice so you have support with:
The design of your sales plan
The launching of your campaigns
The training of your sales and marketing teams
Or even working together along your whole project