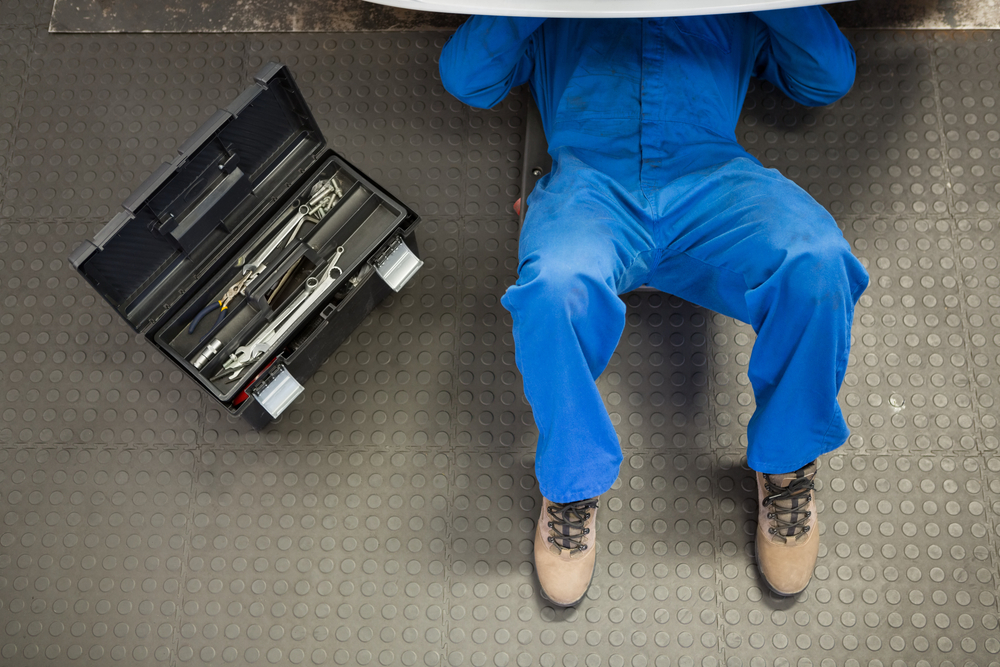 Understanding what features a lead generation tool must have is very important before you choose one. There are a lot of options in the market from small platforms to huge and complete. We want to explain some of the major features and a list of solutions that have some or all the features.
You can use the lead generation tools to optimize just one task of the process or integrate a lot of tools that are connected to make your life easier. As an example you might have your website already developed and going and you might just need to integrate a chatbot. This will help you give a better user experience to your website visitors pointing them to the right direction, answer questions or make service tickets.
You can integrate this simple tool with other tools like a CRM to track how visitors navigate your site . With this information you can use big data and marketing automation to start marketing campaigns or special personalized communication and options.
As an example you can track a visitor that see just a line of products in your website. You have in your system his previous purchases. You know he bought a product that have some add ons or accessories. If he visit the page of one of those accessories you can make hima a personalized offer.
You should choose the tools that align with your strategy depending on the complexity, budget and goals.
Lead generation features you should look on the tools:
Look for your strategy the tools that can integrate with others, have the option to grow and add more tools or a solution that has them all working together.
1 Blogging
Blogging is a tool for attracting leads to your website if you have a content marketing or a Inbound Marketing strategy. Also helps you give all the information a lead needs to make a purchase decision, so it works for nurturing your leads.
If you want to have the same information in your website pages they might become so large and give a bad user experience making a lead scroll down for ever. The average customer ask around 30 questions to make a decision purchase and it can get to 200 questions in a specialized service.
2 Social Publishing
All the content you make should be promoted on the social media platforms. This will help you reach a broader audience. It helps you as well to start a conversation with your prospects.
3 Chatbot and Live Chat
This is a terrific tool to start conversations with your visitors. You increase your chances in 18% more of having a conversation than the sites that don't have one. My recommendation is to have at the beginning a live chat with real people so you can learn the main intentions and questions of your leads. With that information is much more easier to program a Chatbot.
4 Call To action Buttons
The Call to Action Buttons are great to make offers around your website. If you have a big website with 1,000 pages managing your offers gets really complicated. But if you have a tool that helps you manage what offers are on each page and you can change the offer there instead of getting into hundred of pages to change each one you will save tons of time.
Analytics is another part of this tool. You can track if your offer`s success through click through rates and optimize the button with A/B tests.
Call to actions most of the time should send you to a landing page.
5 Landing pages
This is where people can redeem your offer. This landing pages should tell the visitor what are they going to get and why they need the offer. Also you have a form where you exchange their information (Name, email, phone etc...) for your offer.
Features in landing pages that will make your life much easier are:
Automated message or email response to the visitor telling them that information has been received. In the email you can send them your offer or link them to a thank you page where they can download.
Automated notifications to let your internal team that someone has filled up a form and start whatever process you have designed.
6 Forms
Forms are used in landing pages and surveys to gather your leads' information. They are not just a form, they should be connected to a system with properties that help you segment this lead. A good system has the ability to make personalized fields so you can ask whatever you need in the forms.
Good features you can look in this tools are:
Intelligent fields.- If the lead has previously filled up a form it wont ask him the same information. As an example if you have their name the form won't show up the field to be filled up again.
A/B tests. Sometimes you ask for sensitive information a lead does not want to share at that point. Making A/B tests can help you see how much information should be asked and the performance of the forms.
Design options. Several look and feel options to display your brand style.
Dependent fields. If the answer of one of the forms is X or Y you can choose to have a new property or field with a question.
Automated notifications when a field is not filled up correctly or if the field is mandatory to send the information.
CAPTCHA. For preventing malware bots to block your system or receive cyber attacks.
7 Pop-up Forms
This is a great tool to create engaging lead capture forms. The form will pop up in front of the page you choose from your website. They should be short forms and with an appealing design.
Nice features to look in this tools:
Timer to program in how many seconds the form should popup since the visitor started looking at the page.
CAPTCHA
Thank you message
Follow up email
Notifications
A/B test
8 CRM
A good CRM will track and register all the events that happen in the other tools. This system makes a unique profile for each lead and records in a cronicall way all the interactions of a lead.
9 Lead Intelligence
Lead intelligence is a tool that will help you segment your leads depending on the activities and interactions they had in your website. As an example if you have a sport store and a person visit more than 5 golf pages, you know he is a golfer. Now you can start a campaign with that subject that is relevant to your lead.
10 Marketing Automation
When you system has all the information and you have a segmentation and content strategy you can automate campaigns triggered by the changes in your properties. Imagine you have the field "The sport you practice" and the options are golfer, swimmer or biker. If the field is field by the lead or by your lead intelligence system the automation system will start an email campaign with the special content for your persona.
11 Email marketing
Email is a great tool to propagate your messages and it should be a core part of every marketer tool box.
List of Lead generation software
We use and recommend Hubspot to our clients because they have all the tools in one solution. Is a solution made up for marketers and sales teams rather than a tool developed for software engineers.
Business messenger tool with a lot of other features.
Tool for SaaS companies with social proof, personalization, and A/B testing tools.
Chat bots for websites and social media platforms. You can run surveys and contests.
Survey app with analytic reports and can be integrated into websites, ecommerce and social media.
Analytics tool that helps you track traffic data with heat maps, polls and Session replays.
A video tool for collecting emails right from your videos making it easier to convert leads that prefer video content.
Tool for convert and monetize your website traffic.
Is a form tool that will look automatically for more information about your lead if they have a corporate email.
It is a predictive analytics tool that will help you segment your database and track your competitors practices.
11 Hull.io
If you have several sites and platforms this tool will help you manage all the data in one place.
There are hundred of tools out there and there will be more. Do your research and choose the tool that best fits your strategy, process and budget. But remember you need a strategy first so if you want to learn more about how to make a B2B lead generation strategy we recommend you to visit the next page:
Subscribe to our blog at the top of the page to receive more marketing and sales ideas.