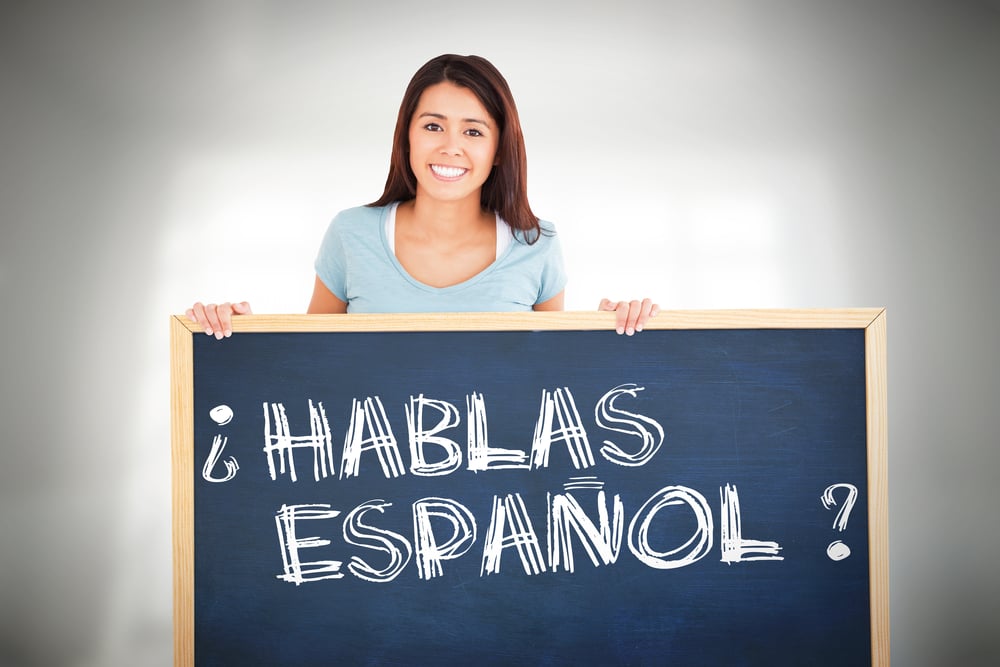 You should consider several points If you are looking for a Hispanic marketing agency to develop your digital strategy for Hispanic market in the U.S. These points go beyond language translation, stereotypes and latin models in your pictures. You need to develop a strategy that will attract and engage with your potential customers with the right message that will convert them into real leads.
Why it is important to be present in the Hispanic market in the USA?
Many brands are trying to engage with the Hispanic market. In the USA for the year 2020, 18.5% of the population are Hispanic or latinos. It is a growing market that is increasing its purchasing power and they have presence in all social segments. The whole segment has 1.8 Trillion dollars in purchasing power.
The Hispanic community is the second fastest growing minority market in U.S. Mexican Americans are 57% of the Hispanic group with $881 billion in buying power.
If you are a brand that want to penetrate into this market you should consider the special issues and the idiosyncrasy of this segment. This is the best way to attract and engage with them.
Digital marketing strategy for the Hispanic market
The principles of a digital strategy for the Hispanic market are very similar to the rest of the segments. But if you want to excel you need to focus on the minor details. Let's talk about those differences:
How to attract the Hispanic market to your website:
Content marketing
Everybody uses the search engines like Google when they have a problem, issue or opportunity they are trying to solve. So if people ask questions, your website should have every single answer. It's that simple. You make a lot of educating content with great answers on how they can solve their issue. Of course your company has the expertise to deliver the right solution for that problem. We have a great blog that explains how Google send people to your website.
Content is the king for attracting the right customer. Make the content in their own language and region.
Consider Multilingual websites in spanish and english
You need to make a multilingual website. This is because you have 3 main segments on how they use the language and how they perform their internet searches:
Hispanic dominant.- This is the group that speaks predominantly spanish. They do it in their homes and in their devices. They represent 52% of the segment.
Bicultural.- This group speaks english and spanish at home. They consume most of the content in english and less in spanish. But they have strong roots and Hispanic mindset. They will carry out their website searches with terms in both languages, let's say they are the spanglish population. They represent 19% of the segment.
English dominant.- This group speaks english at home. They are the born in the U.S. but still interact with their families in english and spanish. They like their mixed culture and engage with messages designed for both cultures. They represent 28% of the segment.
The first two segments represent the most of the people your website is going to be redirected by Google. They will consume more content if it is customized to their language, mindset and needs.
You need to make a better User Experience (Ux) and messages that will resonate in their mindset.
Lots of content variations
Spanish is the main language for almost all of the latin american countries and Spain. Every one understands the language.
But regional differences can turn a simple sentence with very different meanings.
As an example there is a Mexican candy made of goat's milk that is extremely thick and sweet called cajeta. But this word "cajeta" is a bad word in Argentina.
You should consider this differences and select the Hispanic segment you want to reach. You can choose to be neutral so many Hispanic cultures can understand the message or concentrate the use of the language for a specific segment like the mexicans that like to use the language with double meanings as a game.
Also this is going to mean do similar content for the same question. If a specific segment use the language different you should adapt those questions and answers to your targeted market and make 2 different contents for the same message.
More video and audio content
The habit of reading is not that strong in Hispanic culture.According to data from the National Association for Education in the United States (NEA), 57% of the North American population is used to reading compared to 26.5% of Latinos who live in the United States.
The average Hispanic reader reads 3 books per year vs. the American reader reads 12 books per year.
When someone needs to find a solution they read all that is needed, it doesn't matter if they are Hispanic or north american. But with the previous information you should consider make all your content written and with video.
Another important data is that almost half of the Hispanic population are millennials and they prefer video content over written content. Making video content has its own tactics with advantages and disadvantages. One example is the length or duration of the content. The average article is around 600 to 1,000 words. It can take from 5 to 10 minutes to read. In contrast, the average video should last around 2 minutes since the longer ones lose the attention of the new generations.
Audio is another important media that helps you extend the length of your content. A typical podcast lasts 20 minutes. People who listen to podcasts do it on a regular basis as an habit while they do other things like driving, exercising or do manual labor. This is why podcasts are a very powerful tool that generates heavy users for brands, companies and solutions.
According to Google U.S. Hispanics are ahead of the curve when it comes to digital. They lead in adoption of new devices. They are power users of mobile and over-index in video consumption.
Be consistent with the Hispanic market
Lots of companies just make some content in spanish or hire few sales reps that speak spanish. You need to decide to go all the way down or don't do it at all if you want to give a great User Experience. Try to make specific content for your segmented audience.
U.S. Hispanic audience are always talking, are a connected and influence their community spreading your content.
Hispanic marketing consultants
We are a Hispanic and multicultural digital marketing and advertising agency. Since 1997 we have experience in the Hispanic market. We can help your business stand out and get the leads you need for your sales funnel. Contact us and we can give you a free consultation.
Also we recommend you to read our B2B lead generation methodology so you can learn more on how we can help you reach your marketing and sales goals.